Blue Sky policy on cold weather ops is to pre-heat the engine any time the temperature has been 32F or below within the two hours prior to flight (unless it has flown and is already warmed up).  Pre-heating is very important to the life of the engine; please protect your asset.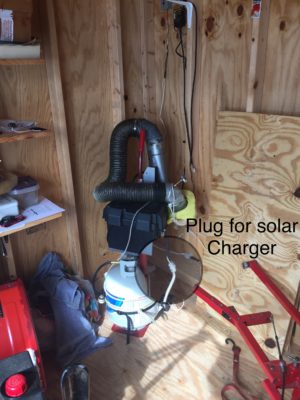 The Pre-Heater lives in the shed – in the back left corner, where it remains connected to an exterior solar panel that keeps the battery charged. When you are done pre-heating, reconnect it.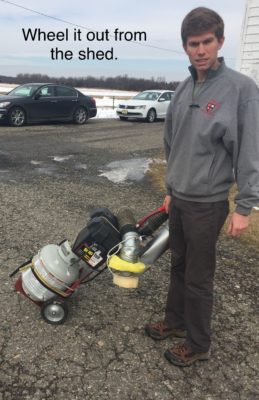 Wheel it out and hook it up.  There are two different foam plugs that help hold the heating duct into the cowl opening – one for the Cessnas and one for the Diamond.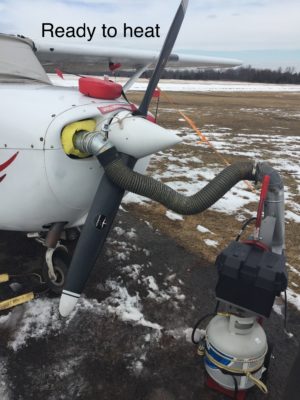 Here it is, hooked up and ready to heat.  There's a short length of rope that is handy to keep the hose/duct assembly in place.  Leave the opposite side cowl plug in place to hold the heat in.
You'll need to monitor the thermometer and regulate the red knob so it doesn't get too hot; the foam rubber cowling ring can melt. Your target temperature should be 250F, but DO NOT EXCEED 300F.  Usually the setting on the red knob is about 10lbs but temps and settings are variable based on OAT and winds.