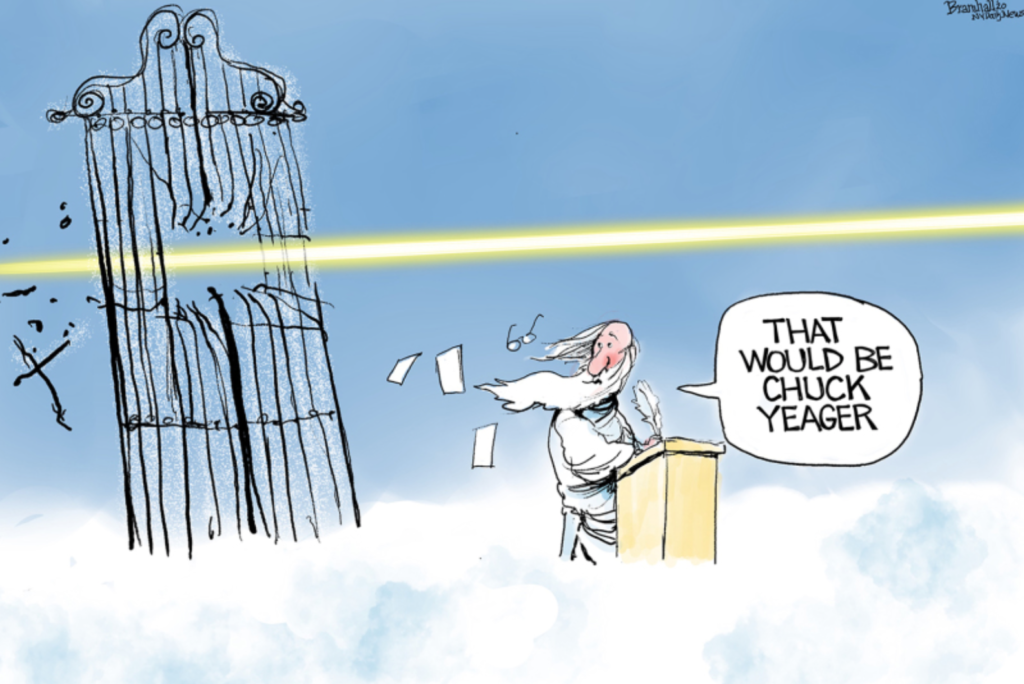 The world lost an intrepid aviator this week. Much has been written about Chuck Yeager over the last few days and I'm sure you've read some of it. I just listened to an interview with him from 1988 that I thoroughly enjoyed; maybe you will too. It's about 27 minutes long and just covers some of the high points of his career.
It's astounding to think that only 20 years after Lindbergh's New York to Paris flight, General Yeager broke the sound barrier.
A farm kid who grew up in the hills of West Virginia, he did it all: WW2 fighter ace, test pilot, commanding squadrons in both the Korean War and the Vietnam War, his career was second to none.
Enjoy: Interview with Test Pilot General Chuck Yeager – Sept 13, 1988